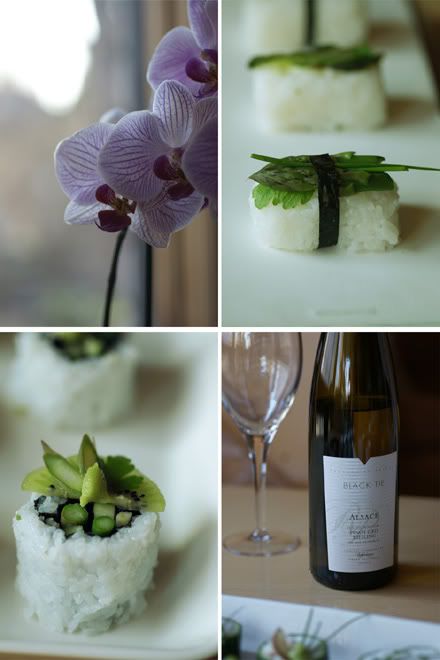 The first time I had sushi I was still omnivorous, and I can't say I enjoyed all the pieces I had. Squid was very chewy while tuna was delicious. I recall the first time making sushi myself as well. Let's just say I'm glad I didn't photograph yet. Couple of years after these first experiences I got the taste when I made sushi with my friends, and gradually learned more about the gentle art of wrapping maki, mixing vinegar to perfectly steamed rice and decorating with fresh herbs.
With
Q
the progress of vegan sushis continued, we experimented with new ingredients such as strawberries and apples, and her decorating skills were really something I hadn't seen anywhere before. These pictures are from April when we had a culture-filled weekend with emphasis on Japan. We visited
Annantalo Arts Centre
's Japanese day and an exhibition
"Daughters of Sun Goddes-Japanese Feminity"
in Sinebrychoff Art Museum.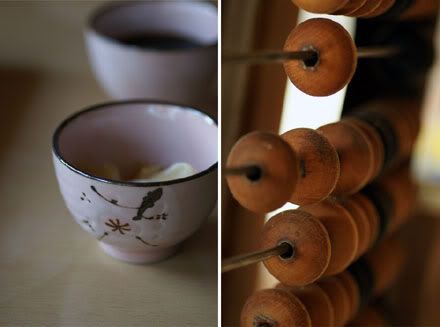 We had some difficulties to find a wine that would go with both sushi and asparagus, but luckily Black Tie was suitable for the challenging mix of sour flavors.