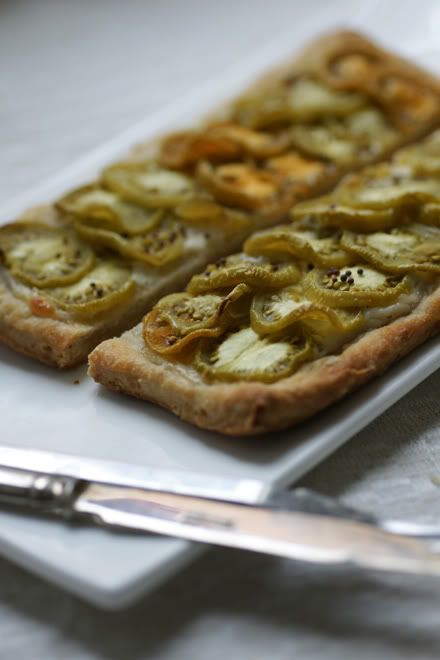 Why are green tomatoes so much more expensive than the red ones? They're just ordinary tomatoes that don't have time to ripen up, and are sold as they are. Nice change though, bought couple and made a pie. I made the crust from a little vegan butter, wheat flour, water and soy yogurt; basic pate sable, and was too much in a hurry to take notes on ingredient
amounts. So, use any crisp pie crust recipe you have, or buy good quality deep-frozen vegan dough if you're busy.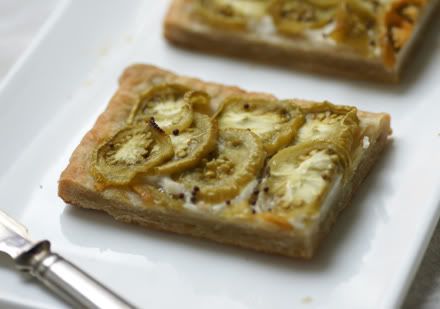 Green tomato pie
Crisp prebaked rectangular pie crust (app. 20cmX12cm/8X5)
3 to 5 green tomatoes
plain tofutti better than cream cheese
cane sugar
dash of salt and black pepper
Slice the tomatoes thinly. Spread tofutti on the crust, sprinkle with cane sugar and arrange the tomato slices on top. Scatter on some more sugar, salt and freshly ground black pepper. Bake in 225 degrees Celsius (430F) until the tomatoes are baked and the crust is golden brown.