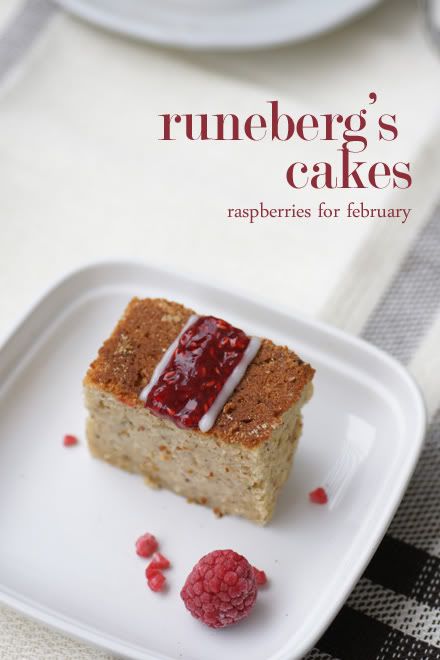 Runeberg's cakes
The tradition of cakes in Finland is rather sparse, the most memorable cakes being strawberry-cream cakes of summer and different buns served around the year. In February there's
Runeberg's cakes
available. The traditional small cakes are named after Finland's national poet
Johan Ludvig Runeberg
and officially enjoyed mainly on his birthday 5th of February, though the grocery stores start selling the cakes already in January.
The story tells Runeberg asked for something sweet, and his wife Frederika Runeberg prepared cakes with the ingredients at hand. Originally the cakes were made of wheat flour, cookie crumbles and almonds, topped with apple jam and frosting. The cakes were basically made from leftover ingredients, cleverly used to make something new out of old. Today the cakes are topped with raspberry jam and seasoned with rum or arrack liqueur and most often bought rather than made at home.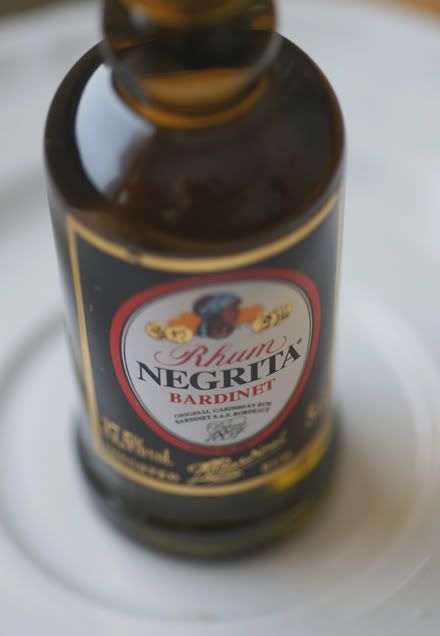 I've made these cakes for some years now, and every time altered the recipe a little. This year I made the cakes rectangular (usually they are baked in round rather high tins). Try using different jams, the best are usually homemade. For these cakes I prepared the marmalade from frozen raspberries. And if you have dry leftover bread or cookies, crumb them and use in this pastry.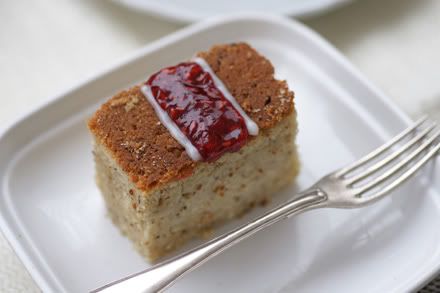 Runeberg's cakes
1 1/2 dl/0,6 cup sugar
100 g vegan butter
1 dl/0,4 cup almond flour (preferably freshly ground)
1 dl/0,4 breadcrumbs.
about 3 dl/1,3 cup wheat flour
1 tsp cardamom
1/2 tsp cloves
1 tsp cinnamon
2 tsp baking flour
about 2 dl/0,8 cup soy milk
almond liqueur/rum for moisture
raspberry marmalade
Beat the sugar and butter into light foam. In a separate bowl carefully mix together dry ingredients and start adding the mixture into the foam. Add liquid and dry ingredients in turns and quickly mix the dough even. Pour in lightly greased rectangular tin or small round tins (muffin tin goes too). Bake in 200 degrees Celsius/390 F from 15 to 30 minutes or until golden brown. Let cool and cut in rectangle pieces.
Moisten with a mixture of rum or almond liqueur and water, top with marmalade and decorate with frosting.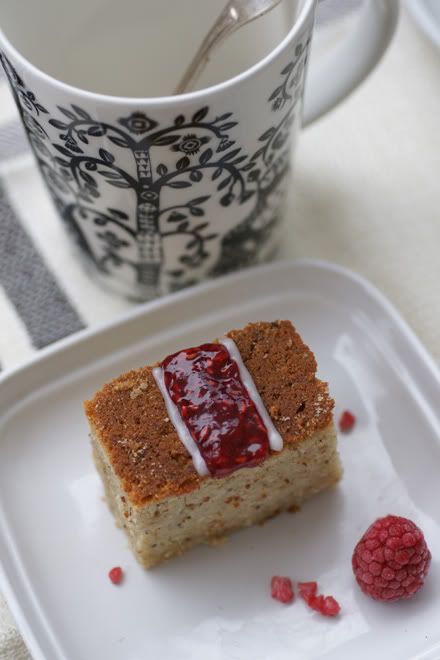 I photographed the cakes with
"Taika"
(magic) mugs by Iittala. The mugs are designed by Heikki Orvola and the illustrations by Klaus Haapaniemi. Haapaniemi's prints and illustrations are a delicious mixture of folklore and contemporary shapes and colours, his images great and admirable inspiration.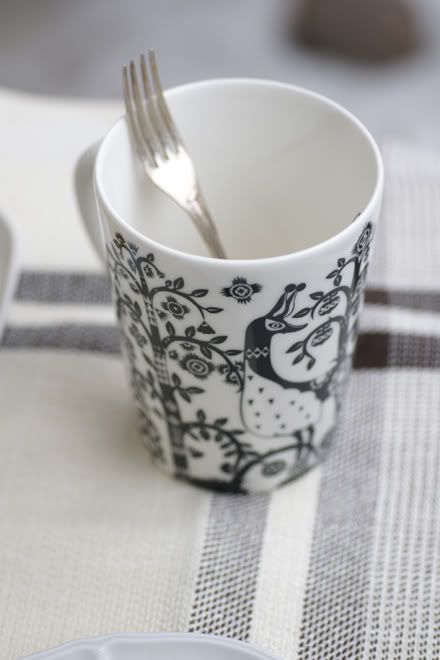 The cake forks are from a second hand shop in Kallio district of Helsinki. The Second Hand/Antique shop also has a cafeteria "Cafe 5. Linja" that sadly offers no vegan treats, but has a great mood and beautiful interior.