Sorry for the long absence! And sorry it will continue a while. I'm at the moment having a period of practical training, part of my studies at the Metropolia University of Applied Sciences, and man it takes time and energy to do graphics on computer about 7 hours a day five days a week. When I get home the last thing I want to do is sit some three hours more, so I've been being relaxing, reading, photographing a little. I try to get back to posting now before Christmas and after it too.

I just had to post about the del chocolates we had about a week ago. Q brought home this box of chocolate truffles, totally vegan and delicious. The brand is
Booja Booja
, and the chocolates were excellent. I like dark chocolate, so if you're a fan of mild tastes these might be too much, but for fellow lovers of dark chocolate these are a treat. The chocolates were a bit rustic, they looked and tasted organic. When organic means full, mellow, strong and rich taste.The fillings were good, tasty and well combined with the dark chocolate. The package was a simple wooden box, no plastic parts inside.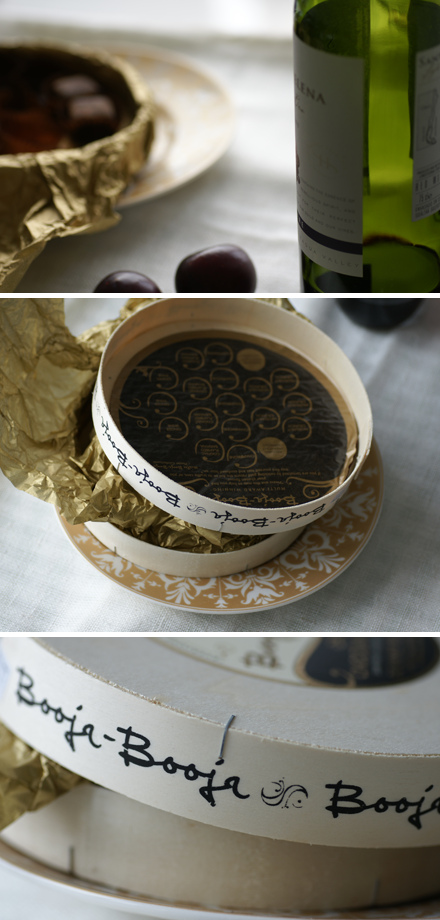 These will definitely be included in our Christmas menu. And maybe some Chjoko chocolates too.
Chjoko
is a Helsinki-based chocolaterie, selling hand made treats and some gourmet chocolate bars. The people at Chjoko have always been very nice, and their products mouth watering. They usually have milk-free chocolates available, but sadly not always. They do make them to order. Oh, and I really love their websites. It's always great when a good product is combined with beautiful graphics!