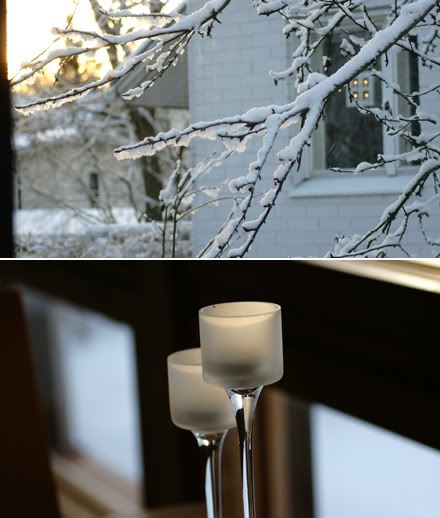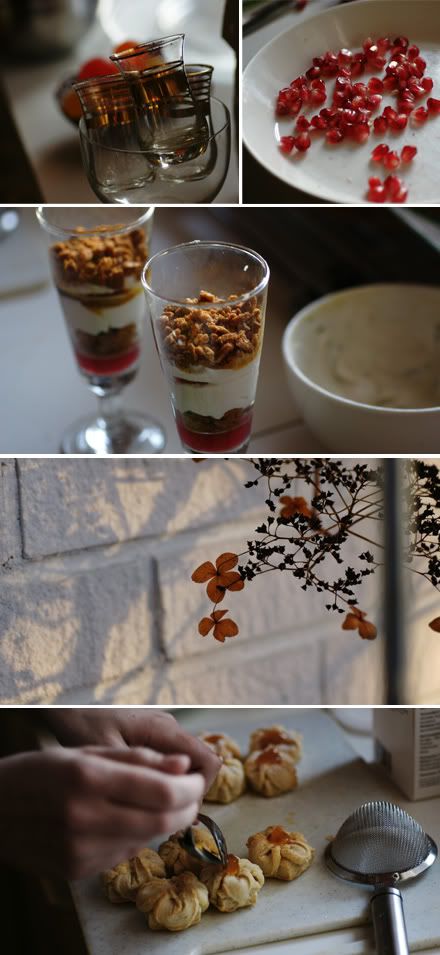 I'm either awfully late or early with these festive posts depending on how you look at it, but folks, next Christmas is only 11 month away! It's never too late or too early to be inspired, so here we go.

Here in Scandinavia we have a custom of celebrating Christmas beforehand, having parties that are rarely celebrated with the family but more often with a larger group of co-workers or friends. The pre-Christmas party, "pikkujoulut" which translates "little Christmas" is often viewed as a great opportunity for people to make fools of themselves, often featuring abundant alcohol intake and social contacts they feel deeply sorry the day after. The custom started from the celebration of the Advents, and was established after the First WW. The party was sometimes referred to as the "porridge fest", as it's a tradition to eat rice porridge cooked with milk in Christmas time. I've never been a heavy drinker, so the idea of typical Little Christmas doesn't inspire me at all. So we had our own Little Christmas served with some selected drinks, good food, gold as an overall theme, music and many good friends. We prepared a lot of dishes the day before, and photographed them in the abundant light and -10 degrees Celsius/14 F temperature of outdoor patio.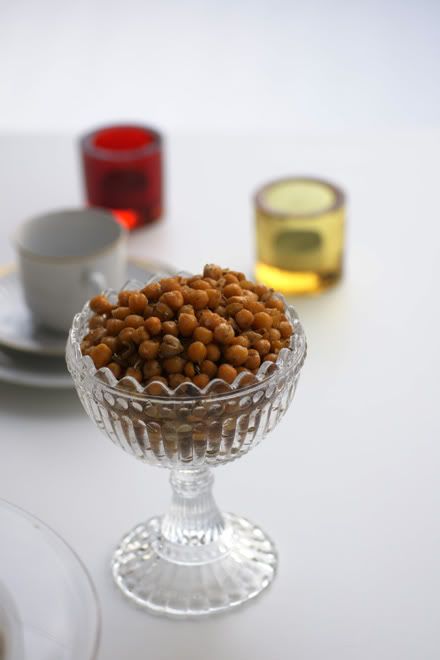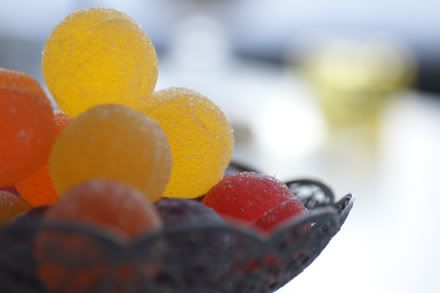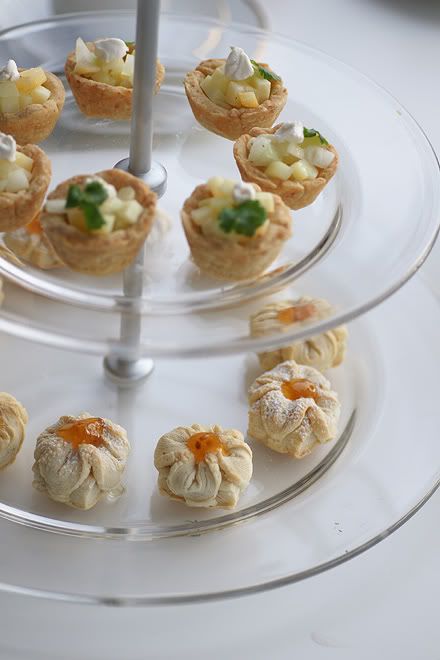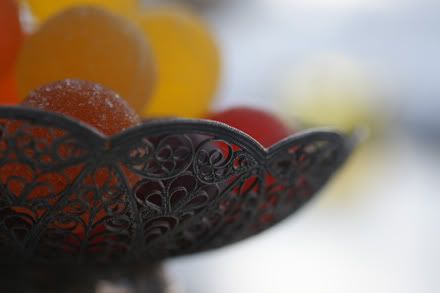 Golden Little Christmas

Menu

~

Spiced & roasted chickpeas

Miniature pies with golden Christmas salad (rosolli)

Caviart shots

Miniature Christmas tarts with cloudberry jam

Round marmalades (by Fazer)

Fresh gingerbread cookies

(Trifle with mullet wine jello, gingerbread crumbs and pomegranate seeds)

~

We asked our guest bring golden candles with them for the table decoration. To drink we had different kind of mullet wines (glogg) and some suitably coloured soft drinks.