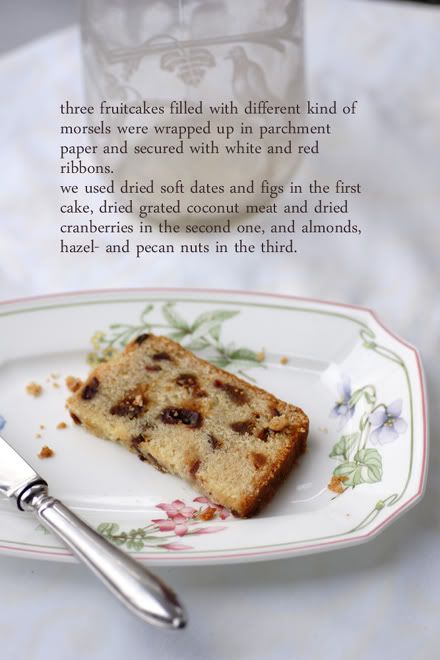 Okay this one will be the last Christmas-themed post for a while; but note that these cakes are good as coffee cakes all around the year too.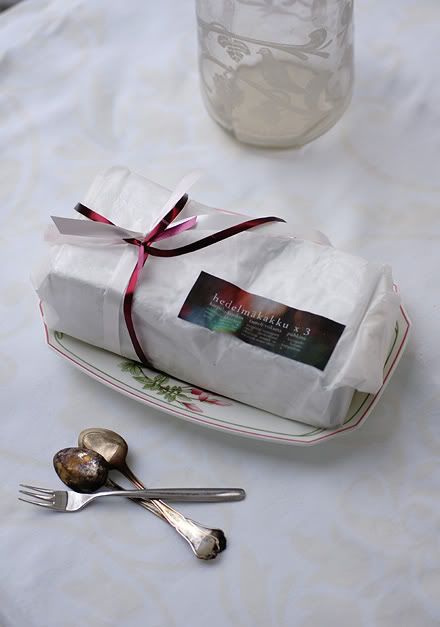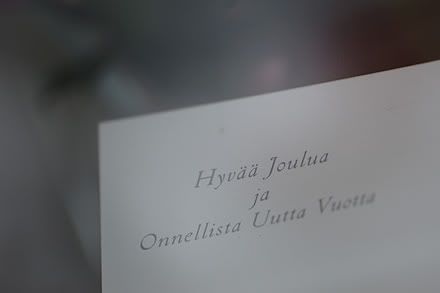 In Finland like all around the world it's customary to bake fruitcakes before Christmas. My mother usually bakes one that's allowed to rest in the fridge about two weeks to let the flavours develop, and one smaller that is going to be eaten on the same day as a sort of a prelude. We wanted to twist the tradition a bit of course, and made three cakes with a bit unusual flavours; using dried soft dates and figs in the first cake, dried grated coconut meat and dried cranberries in the second one, and almonds, hazel- and pecan nuts in the third. Wikipedia states that the earliest fruitcake recipe included pomegranate seeds, pine nuts and raisins: sounds good and might look really good too, fine inspiration for this Christmas.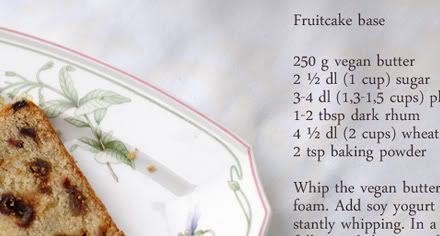 Fruitcake base
250 g vegan butter
2 ½ dl (1 cup) sugar
3-4 dl (1,3-1,5 cups) plain soy yogurt
1-2 tbsp dark rhum
4 ½ dl (2 cups) wheat flour
2 tsp baking powder
Whip the vegan butter and sugar to a light foam. Add soy yogurt and dark rhum constantly whipping. In a separate bowl carefully mix baking powder with the flour. Gradually add it to the butter-sugar-yogurt foam and quickly and thoroughly mix with a spatula. Mix in extra ingredients. Pour in greased cake or bread mold and bake in 150-175 degrees Celsius 300-350 F about an hour.
Let cool in the molds, then wrap up in aluminum foil and let rest in the frigde from one to two weeks to let the cakes moisten up and the flavours develop.
Fig & Date
Add two generous handfulls of soft dried figs and dates. Chop up in bite-size pieces and mix them with a little flour to prevent them from gliding to the bottom of the cakes.
Coconut & Cranberry
Add two generous handfulls of dried cranberries and some 1-2 dl (0,4-0,8 cup) dried grated coconut meat.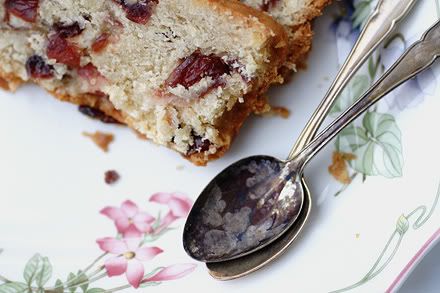 Nut
Add about 3/4 dl (0,3 cup) of some three different nuts of your choice. Chop them up in bite-size pieces before adding, hazelnuts are good to go without chopping. Whole nuts moisten up nicely when you let the cake rest, and look good in cut cake.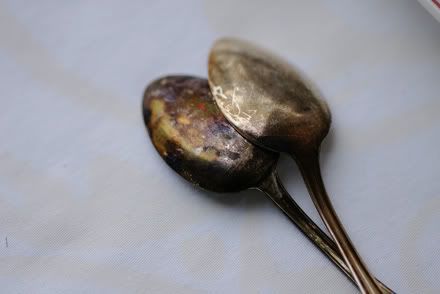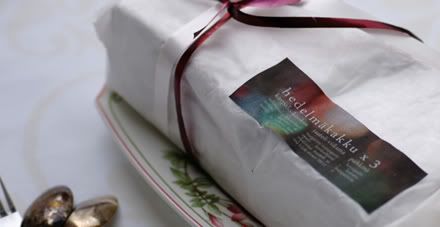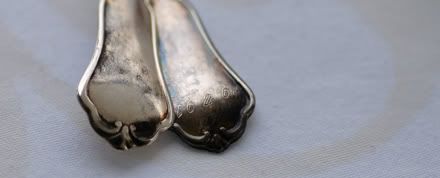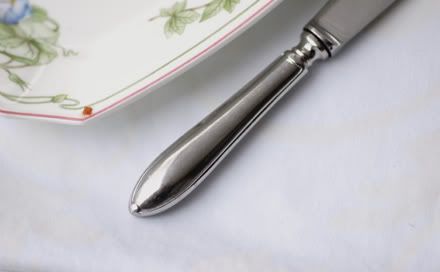 I regularly seek interesting cutlery and dishware from flea markets and second hand shops. The handle of this knife is very well shaped, and the little all important details in the design are fascinating. I'm not sure who's behind the design of this knife or even when it's made exactly, but I'd like to find out about the background of this beautiful, classic piece of cutlery. The plate in the other hand is better known but not manufactured anymore, a classic Clarissa tableware series by Villeroy & Boch.