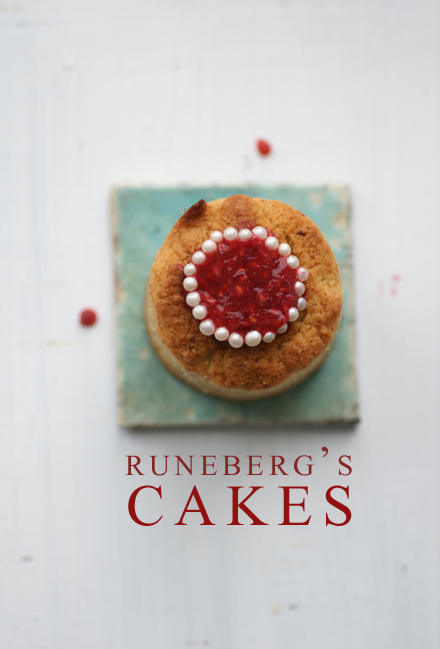 I made traditional Finnish Runeberg's tortes few months ago. It's funny to see how the recipe has evolved through the years. This time I leafed some old cooking books at my parents place and mixed a new recipe of a few old ones.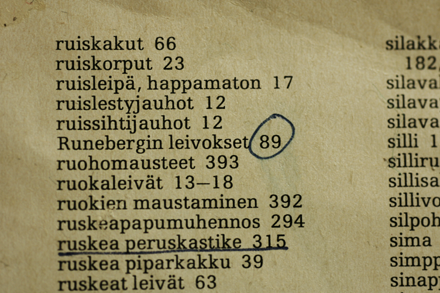 Johan Ludvig Runeberg (1804–1877) was a Finnish, Swedish speaking writer bloke. Nobody really remembers the books he wrote (aside from the poem which became the National Anthem), but we eat cakes bearing his name. We bite deep into the raspberry jam circled with sugar frosting, crumbly moist cake marinated with rum and remember this man with a sweet tooth, and his wife who prepared cakes of leftover crumbs for the hungry poet.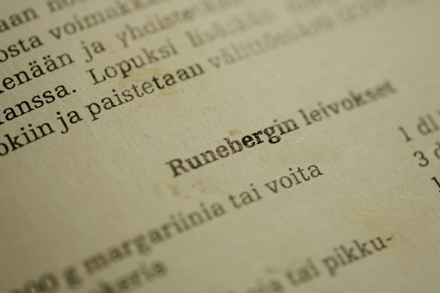 I altered the customary way of decorating the cakes. Instead of sugar frosting I dropped a dollop of sweetened soy yogurt on the cakes, added some halved frozen raspberries and drizzled on cranberry-cherry syrup. The syrup used is available from
Eat&Joy Maatilatori
in Helsinki. Regular light coloured syrup or honey (if you use it) works fine too. I also tried making fresh jam, which tasted really intense.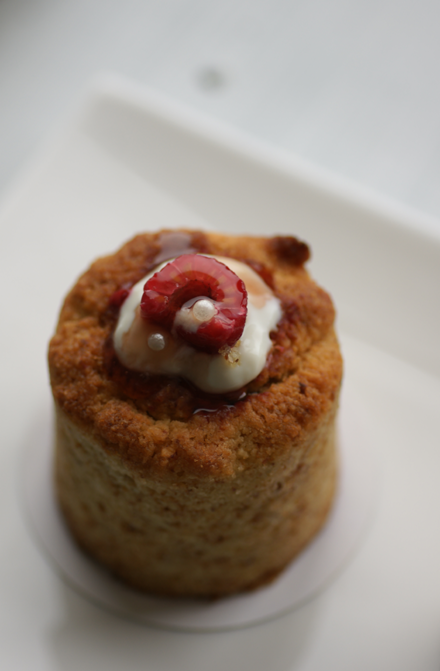 I remember reading somewhere that originally the recipe called for apple jam. Which sounds more reasonable, as in Finland apples are often plentiful and raspberries not so. Runeberg's cakes are made in January, and who would jam the few sweet jewel glistening berries picked laboriously from the prickly bushes in the heat of July? Well, anyway, I have to try to make these with some really fresh raspberries.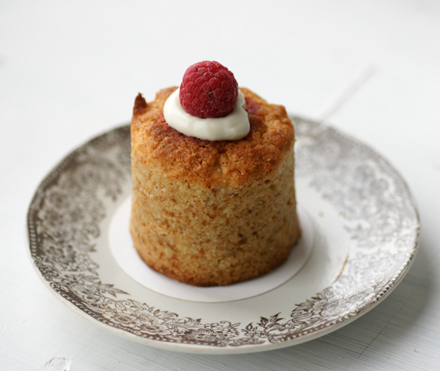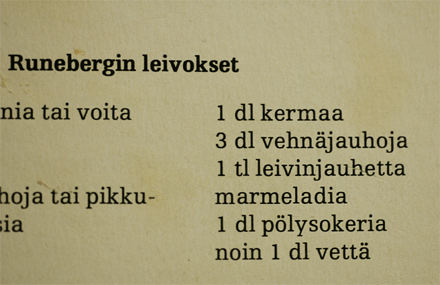 (I'm in love with old typefaces. They have funny little details and unique character.)
(click to see full view)
I'm sorry I can't share the recipe, I lost it and didn't have time to test it again. Basically the batter is formed by beating about equal amounts of sugar and margarine/veg butter into a light foam, then adding flour with some baker's powder and a lot almond flour. Then some soy yogurt, soy milk and a dash of rum, (add few drops of almond extract too), so that the batter is not too liquid and not too thick either. The cakes are then baked in special tins or in ordinary muffin tins until golden brown, and decorated with sugar frosting and raspberry jam, or in some other way suitable. Rum or punch is drizzled on the cakes before decorating, and they're eaten with tea or coffee.
My partner had bought this really good green tea "White Monkey" from a tea shop called The Ounce, I borrowed the package for a prop. They handwrite the name of the tea on the paper bag package with old-school fountain pen. The light greenish raku-plate is made by my partner and the wooden B was found inside a vintage filing cabinet we saved from a dumpster.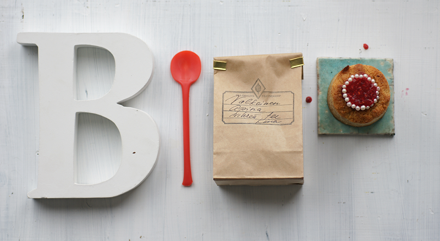 (click to see full view)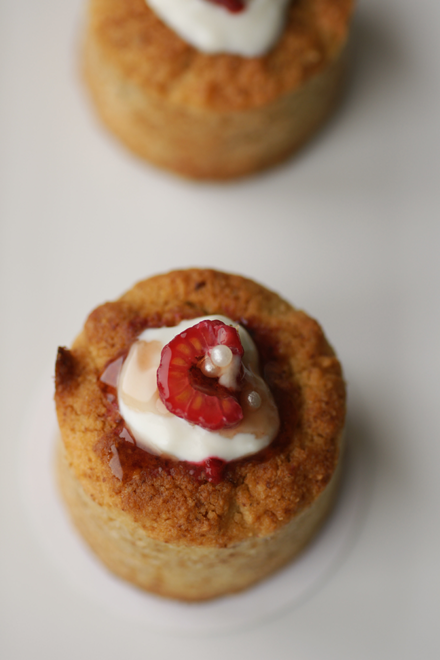 (click to see full view)
Then as a cherry on top a collection of photos of the Runeberg's cakes I've made over the last four years. On the far left is 2008 photo shot with a point-and-shoot camera, then a 2009 shot with my sister's DSLR, on the right 2010 and 2011 photos taken with my own DSLR.
When I get the feeling I'm not going anywhere with my photographing, it's useful to look at collages like this and make a honest comparison. Cakes do change in time.