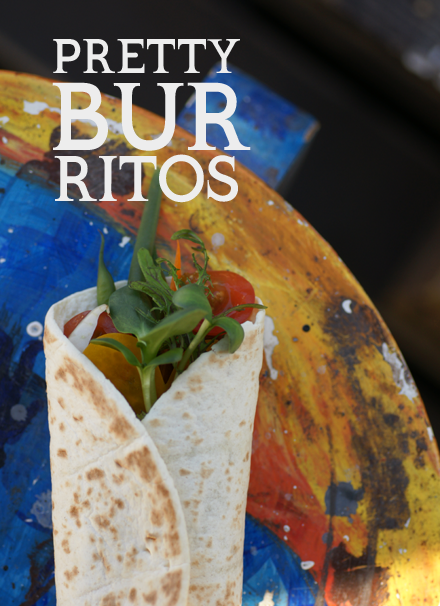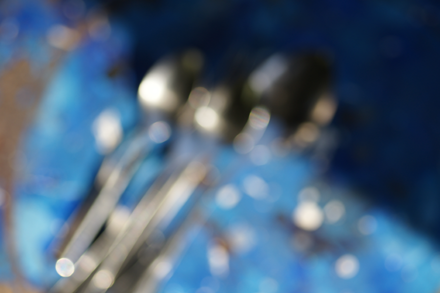 It's interesting how differently seemingly similar families prepare - or actually fill- their burritos. My folks use cheese and chili salsas and ready-made guacamole sauce, grated cheese and basic minced meat sauce, chunks of fresh tomato, sliced cucumber and lettuce shreds. All quite cheap, and easy to prepare. My partner's folks apparently wrap sweet simmered onions, nuts and fresh avocado dip inside the wheat tortillas. Requires more work, is somewhat more expensive.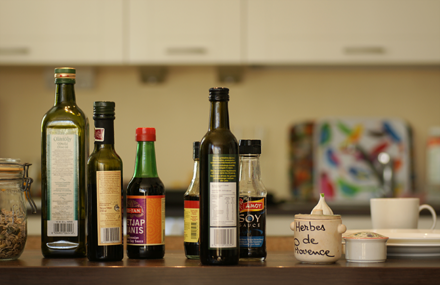 Our burritos are a mix of two family customs: we ditched the cheese and meat, added interesting herbs and chopped the veggies finer. Toasted nuts give good crunch, a nice touch against the backdrop of soft avocado sauce, sweet glazed onions and sauteed shiitake mushrooms. Tomato sauce, simmered two hours for the sweetness and umami, is also essential. Other fillings may vary according to what is in season and available. Chick peas, soy beans, fennel and other veggies are great, in the winter root vegetables taste subtle and fine.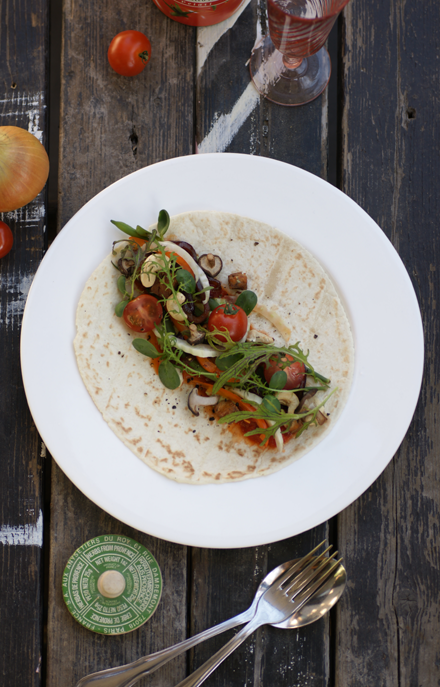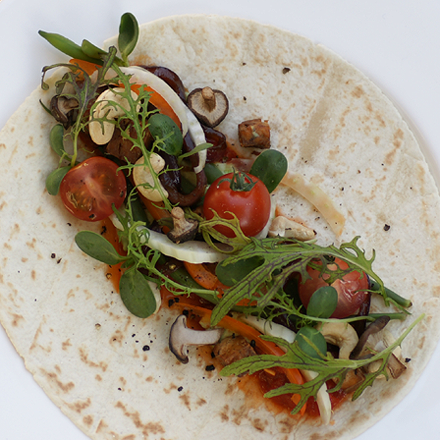 Our burritos totally never look like the one above when we eat them casually as a quick supper fix! But carefully plated, not-yet-wrapped burritos like this would sure look good on a more elegant dinner party. Herbs and sliced fresh vegetables can be so decorative and beautiful. There's no need to restrict artful presentation to sweet dishes alone.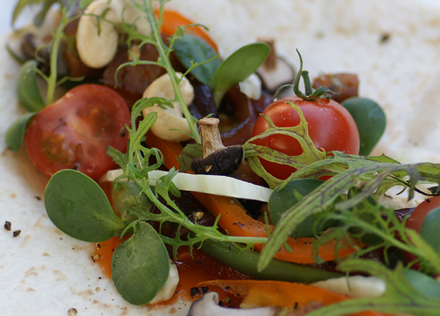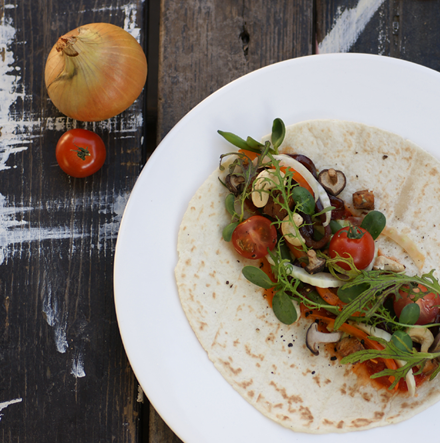 Our styling was a bit multicultural, sadly though with no Mexican tableware. The glassware is old: the shape of the goblet reminds me of some Murano glasses. The fabric is from flea market, paisley being quite versatile after all, and the green round thing is the lid of a jar filled with Herbs of Provence-mixture. The boards with paint stains we dug out from the garage.