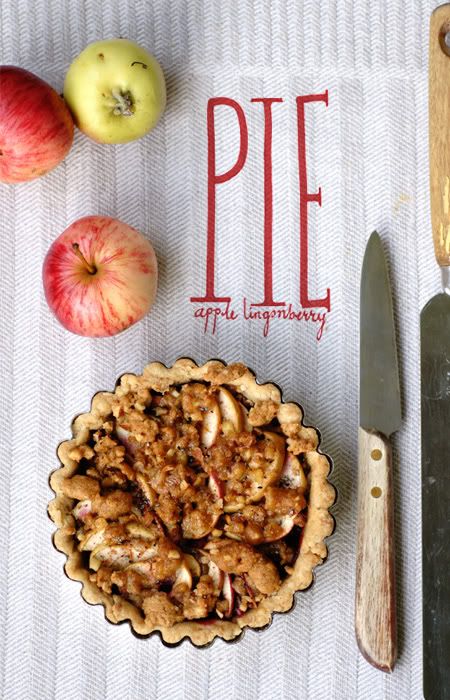 There's so much apples! This is what makes fall awesome. Friends and family have given me plenty of these wonderful fruit ♥. The variety is called Kaneli (cinnamon), good eating apple, crisp but not too sour. And when there's apples there's a pie! Here it's deliciously sour lingonberries hidden under apple slices, sweet almondy crumble on top and crisp crust under.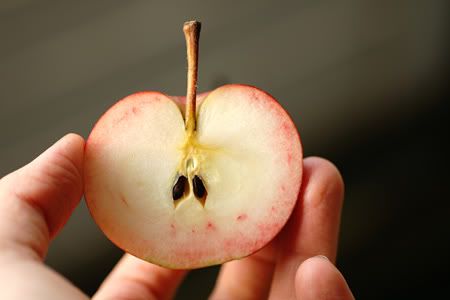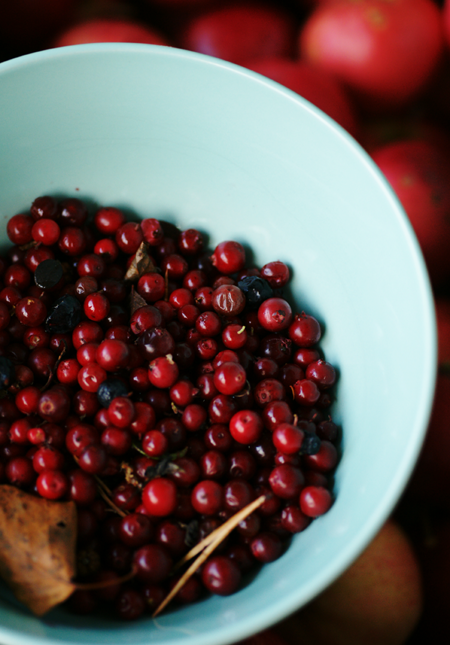 I flicked through a variety of recipes before starting and ended up blending together something here and something there. The pie crust is slightly modified version of
this Chocochili recipe
, the crumble on top is from an old lingonberry pie recipe. I used eating apples, but sourer apples might be better. Lingonberries are quite sour, so they balance out the sweetness of the apples though. The lingonberries can be left out or replaced by some other berries, just be sure they're not too moist. You could also use jam or almond cream under the apples.
I used a quiche pan of about 20 cm (~8 inch) diameter and a smaller one of 10 cm (~4 inch) diam.
Apple lingonberry pie
Crust:
4,5 dl flour
3-4 tbsp sugar (used Muscovado)
Pinch of salt
125 g veg margarine
2 tbsp olive oil
3/4 dl water or soy milk/cream
On top:
Apple slices (~3-4 small apples)
Few handfuls lingonberries
Vanilla sugar, cinnamon, cardamon
Crumble:
25 g (about 2 tbsp) soft room temperature veg margarine
1/2 dl sugar
1/2 dl wheat flour
about 2 tbsp chopped almonds or almond four
Mix flours, sugar and salt in a food processor bowl. Use a cutting blade, pulse few seconds. Add margarine and olive oil. Pulse until mixture looks like coarse crumbs.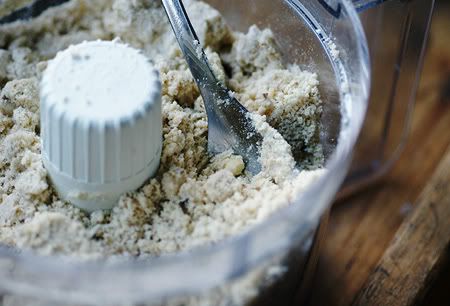 Move to an ordinary bowl, add liquid of choice and quickly mix with a spatula or spoon. Try not to knead the dough. Let cool and set in the fridge for about fifteen minutes, wrapped in plastic. You don't need food processor to do the dough: you can also mix it by hand in the same order as with processor. I find it's easiest to mix margarine into flours with my bare hands (clean and cold is good), working through the mixture until it's even and resembles bread crumbs.
Core and slice the apples and clean the lingonberries if needed. Mix the ingredients of crumble in a bowl.
Slightly oil the quiche pans (non-stick pans might not need oiling). I tried rolling the batter but either it hadn't rested long enough or then it just doesn't work with this recipe, so I just pressed the batter into the pans evenly. Spread lingonberries on the crust, sprinkle some crumble-mixture on them. Toss in some sugar too. Arrange apple slices on top, sprinkle on vanilla sugar, cinnamon and cardamon. Add crumble mixture in smallish crumbs.
Bake in pre-heated oven in 200 degrees Celsius (390F) for fifteen minutes, then cut the heat to 175 C (350F) and bake for 30 minutes more or until the crust is crisp and apples are cooked. Let cool for a while, serve warm with vanilla ice cream!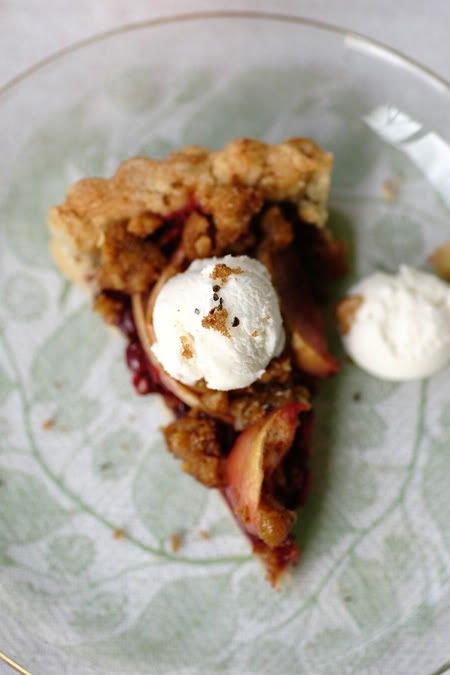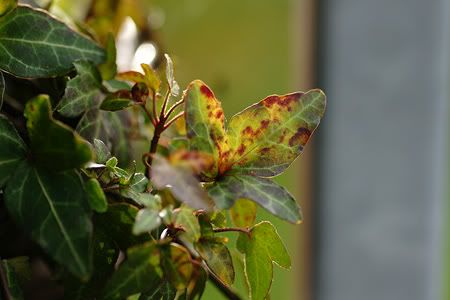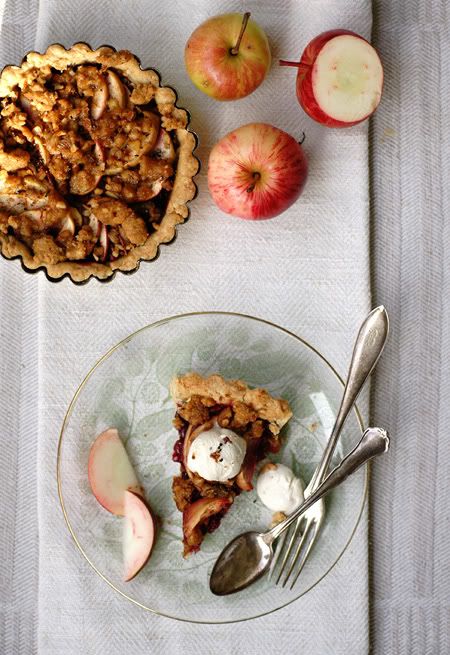 Oh hey it's International Vegetarian food day today! Hurrayh! (Heard about it on the radio, thanks Radio Helsinki)
The best way to celebrate the day is (no shit Sherlock) to eat veg today. Or cook vegetarian/vegan for non-veg family members or friends. Nothing wins people on the greener side of life like a good meal.